Chalet Monticello

I was hired by a nice guy from New York to create this logo for his new company. It needed to be something with a vintage feeling, based on the references he sent me. I loved the final version with a lot of flourishes and also because it didn't use calligraphic style, to change a little bit my style.
Check out the process bellow.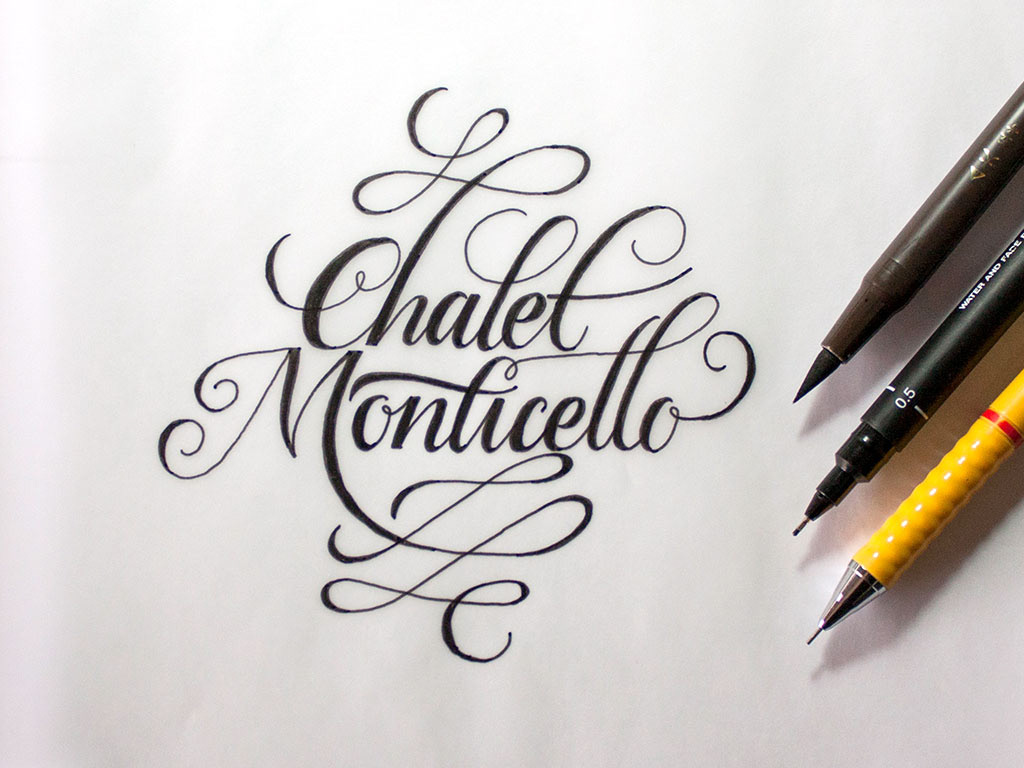 Making the letters
I did this screenshot to show that even a simple didone style, I don't use a commercial typeface, I always design each letter. My work is a custom lettering, not only a typography composition. It's FontLab time.
Vector time!
It's time of Adobe Illustrator.