Classic Rock Calligraphy Posters Collection
The Classic Rock Calligraphy posters collection is a personal project I did for a couple of years which consisted of designing calligraphic posters for some of the most famous rock bands.
I had a lot of fun and challenges doing this series, trying different techniques and styles for each poster.
I decided to make all posters (originals and screen prints copies) available for purchase in my store: check it out here.
Jorney - Don't stop believing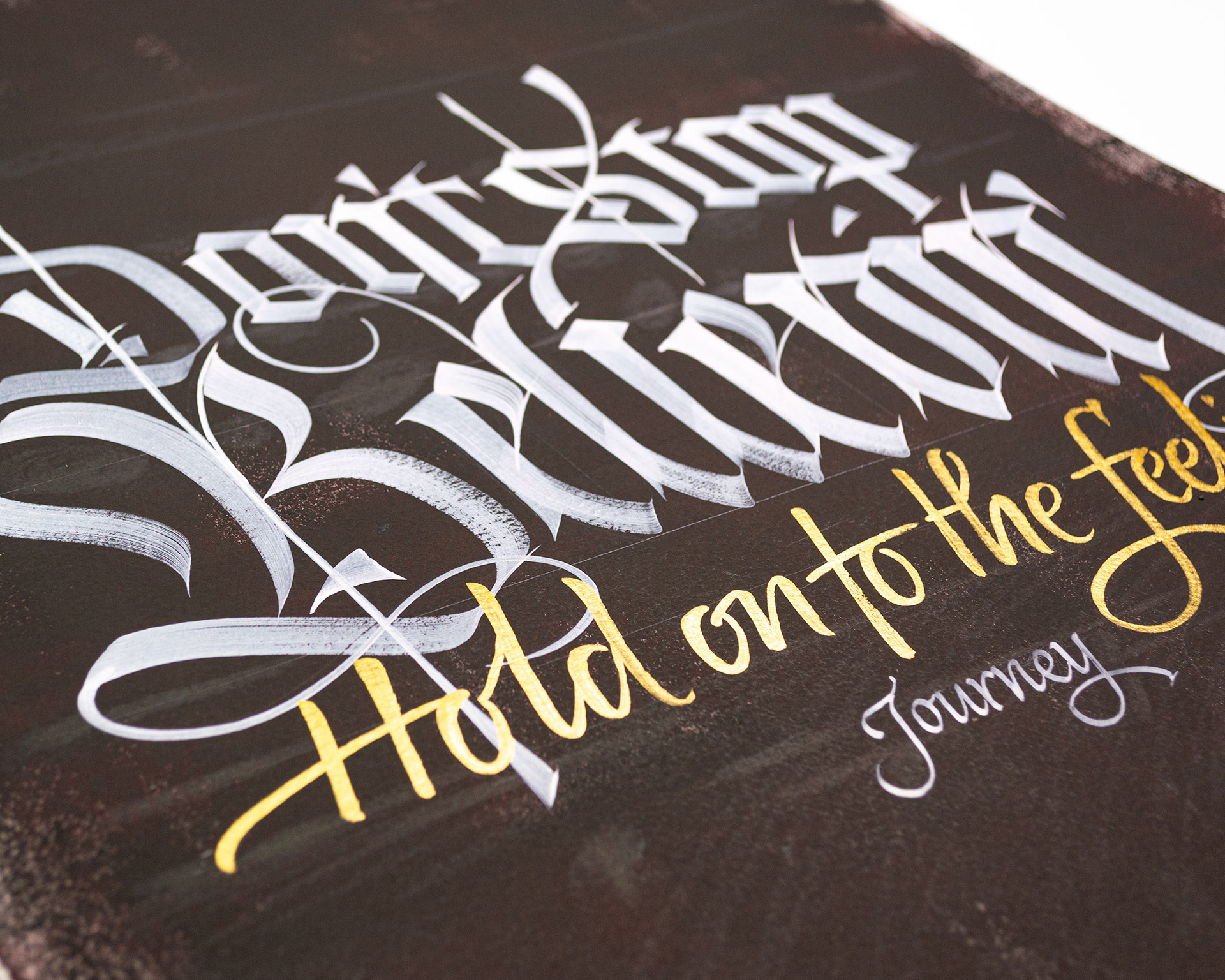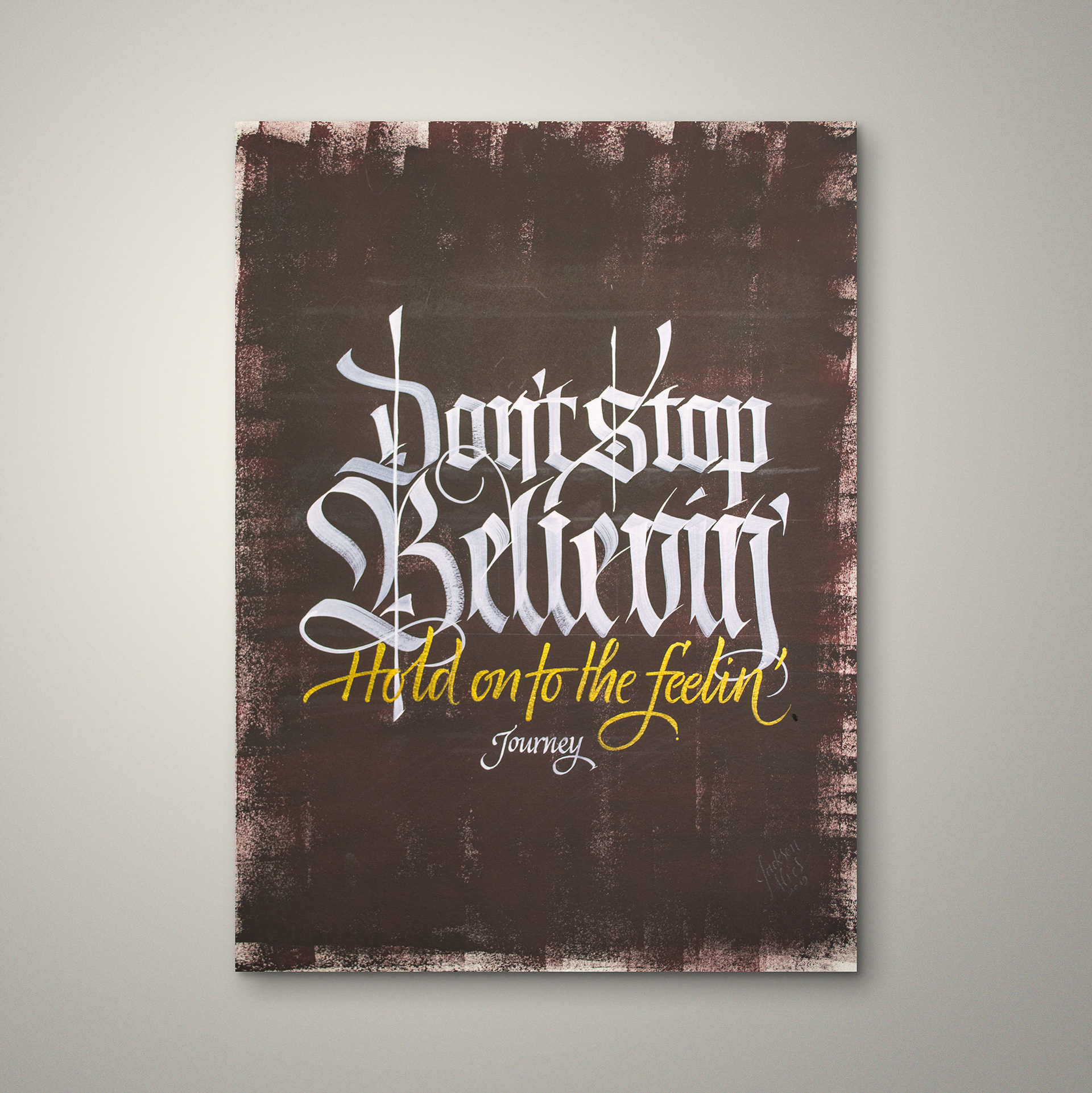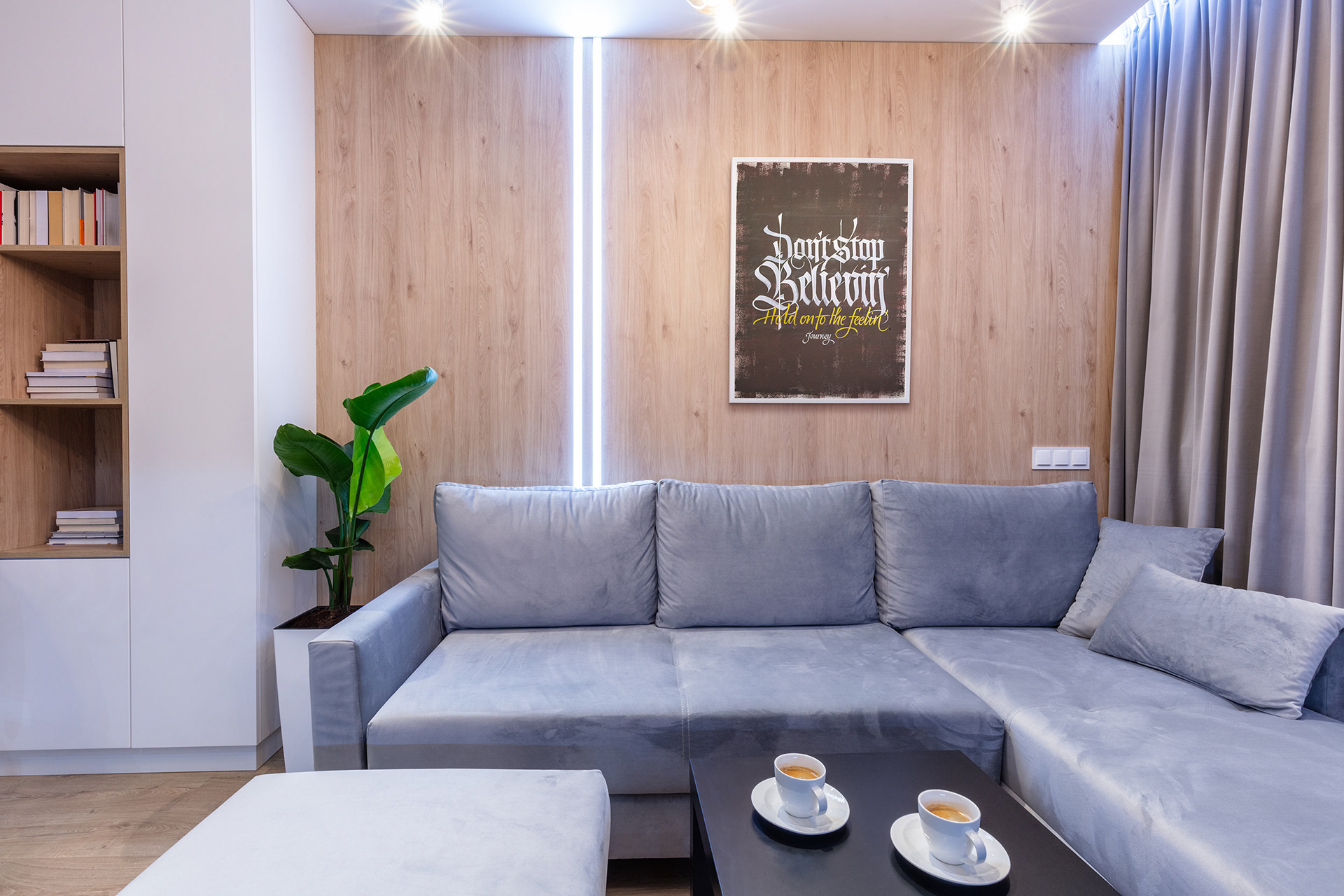 Queen - Bohemian Rhapsody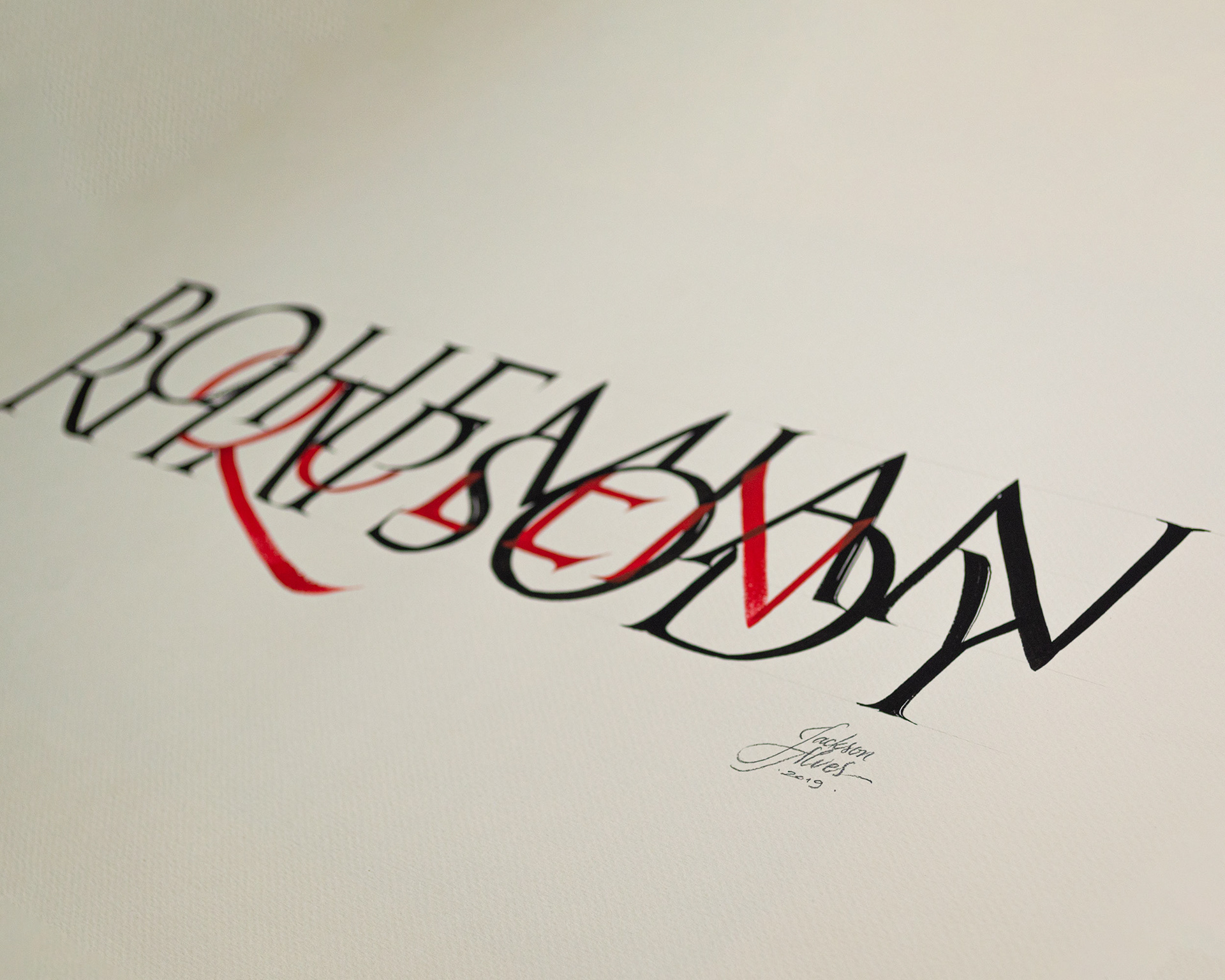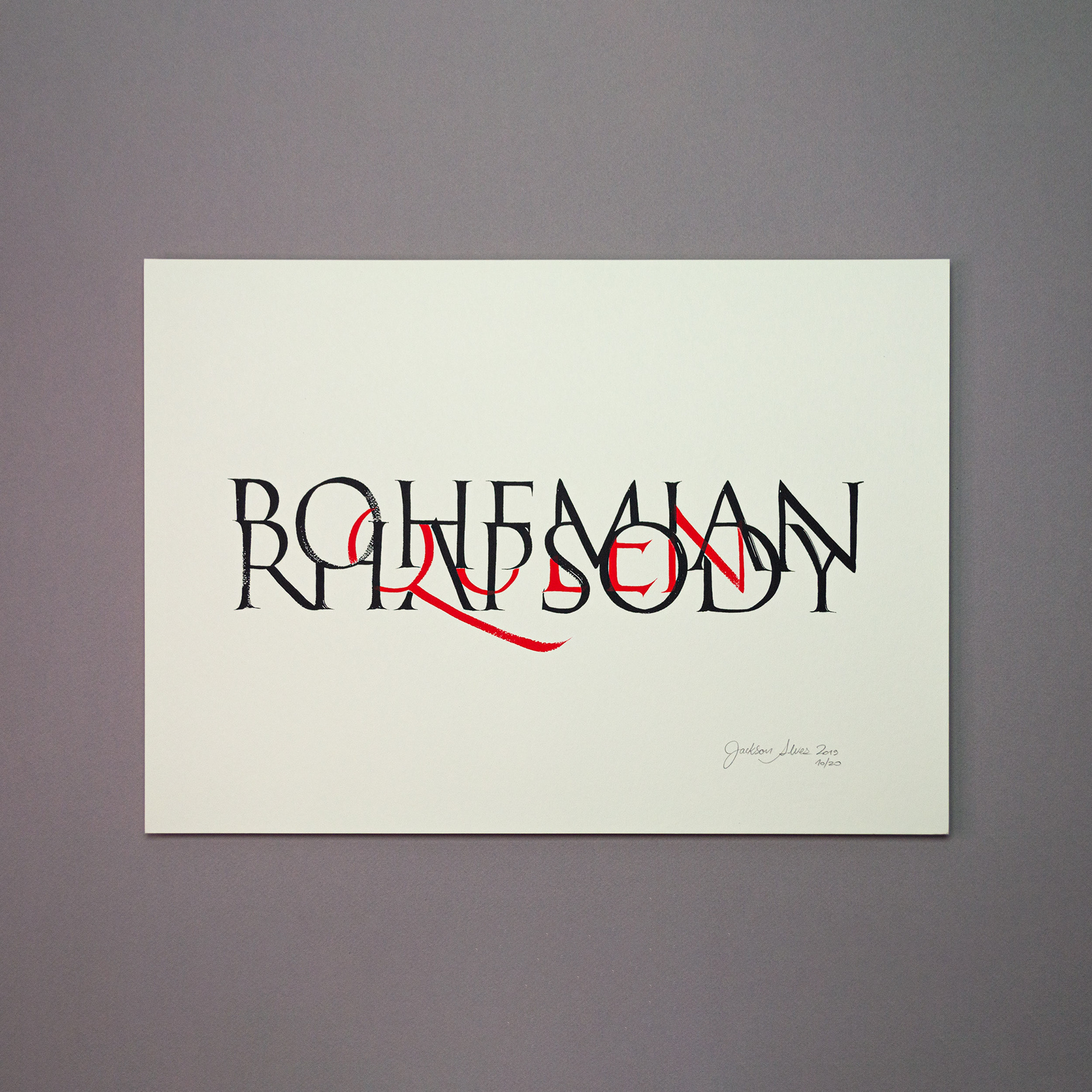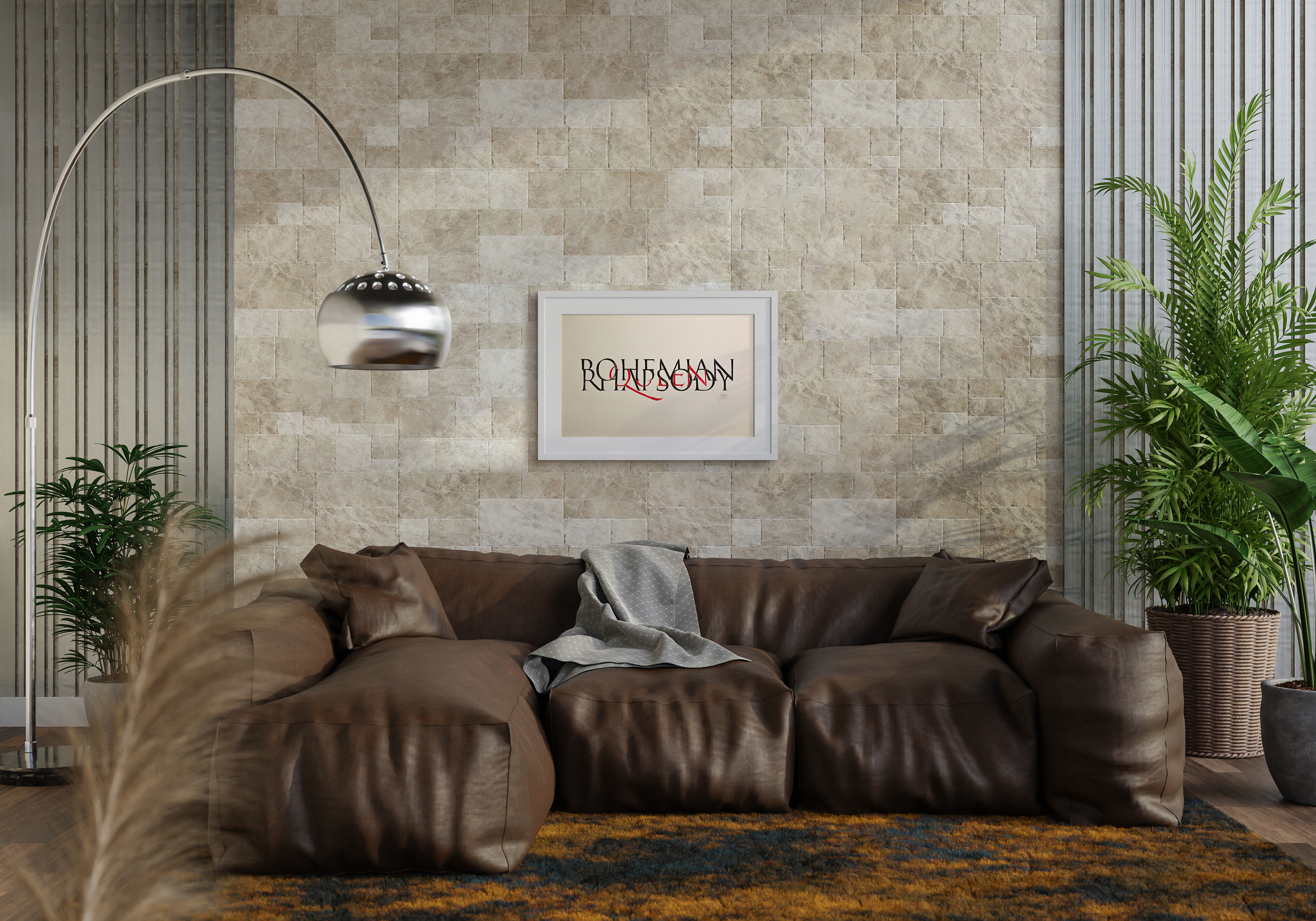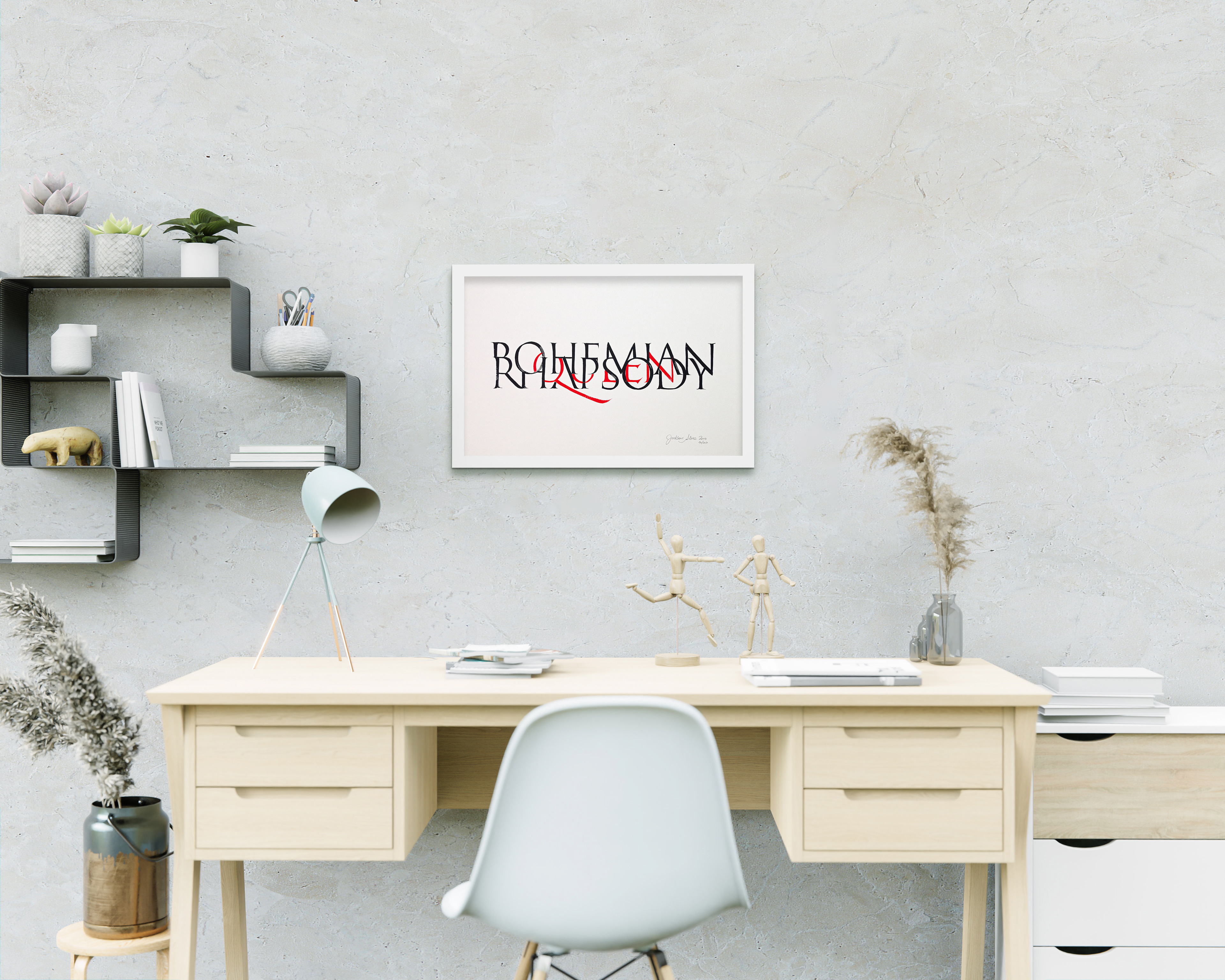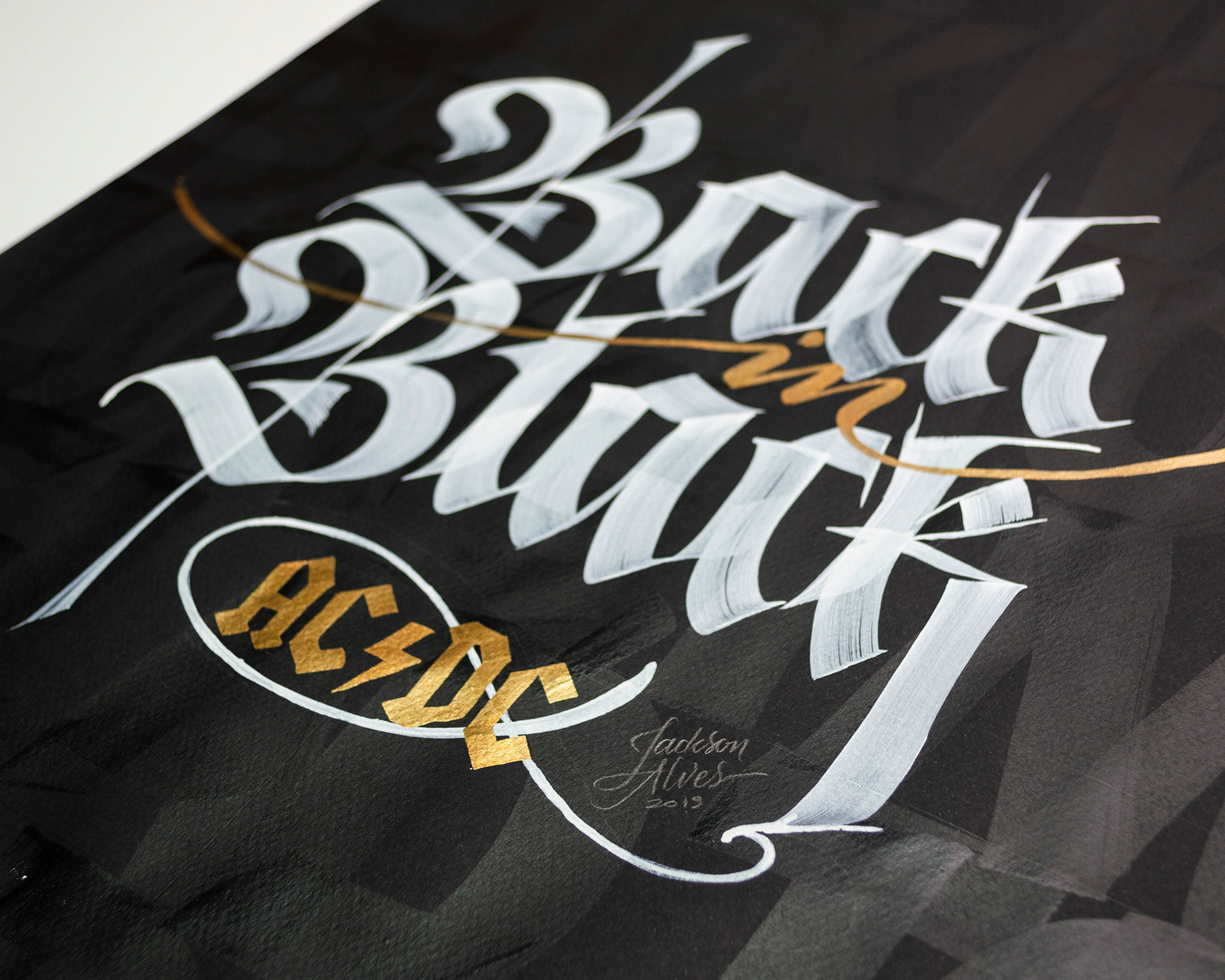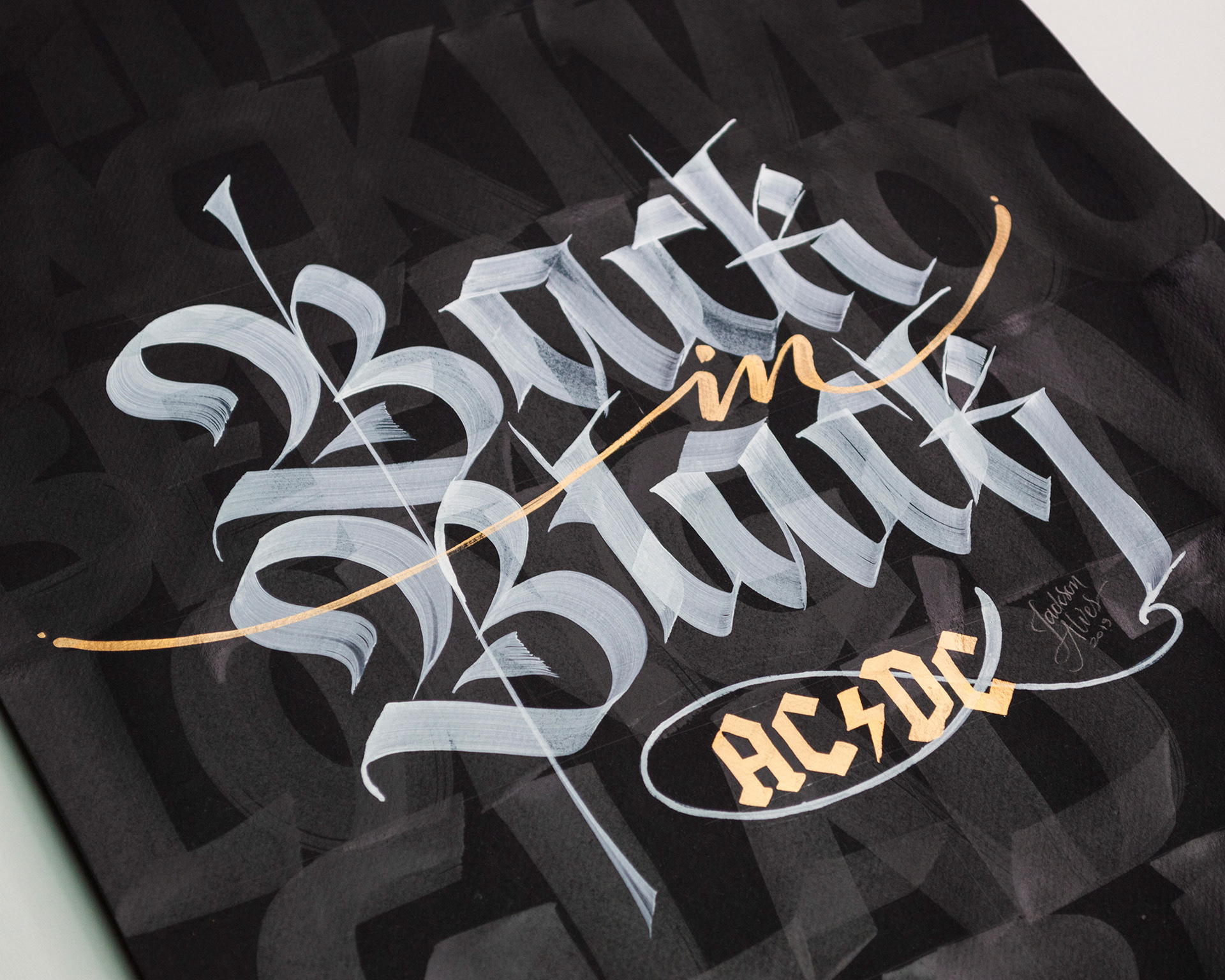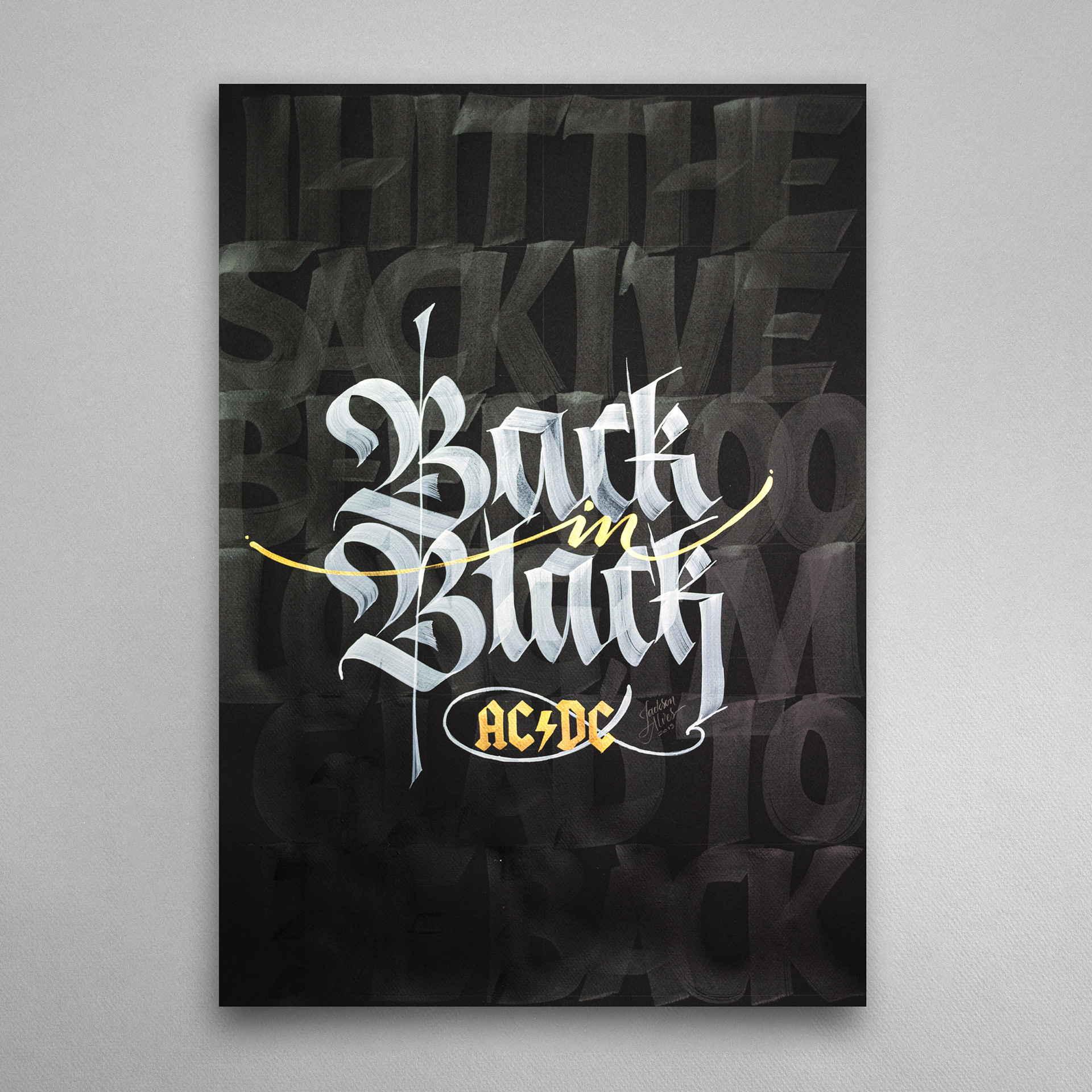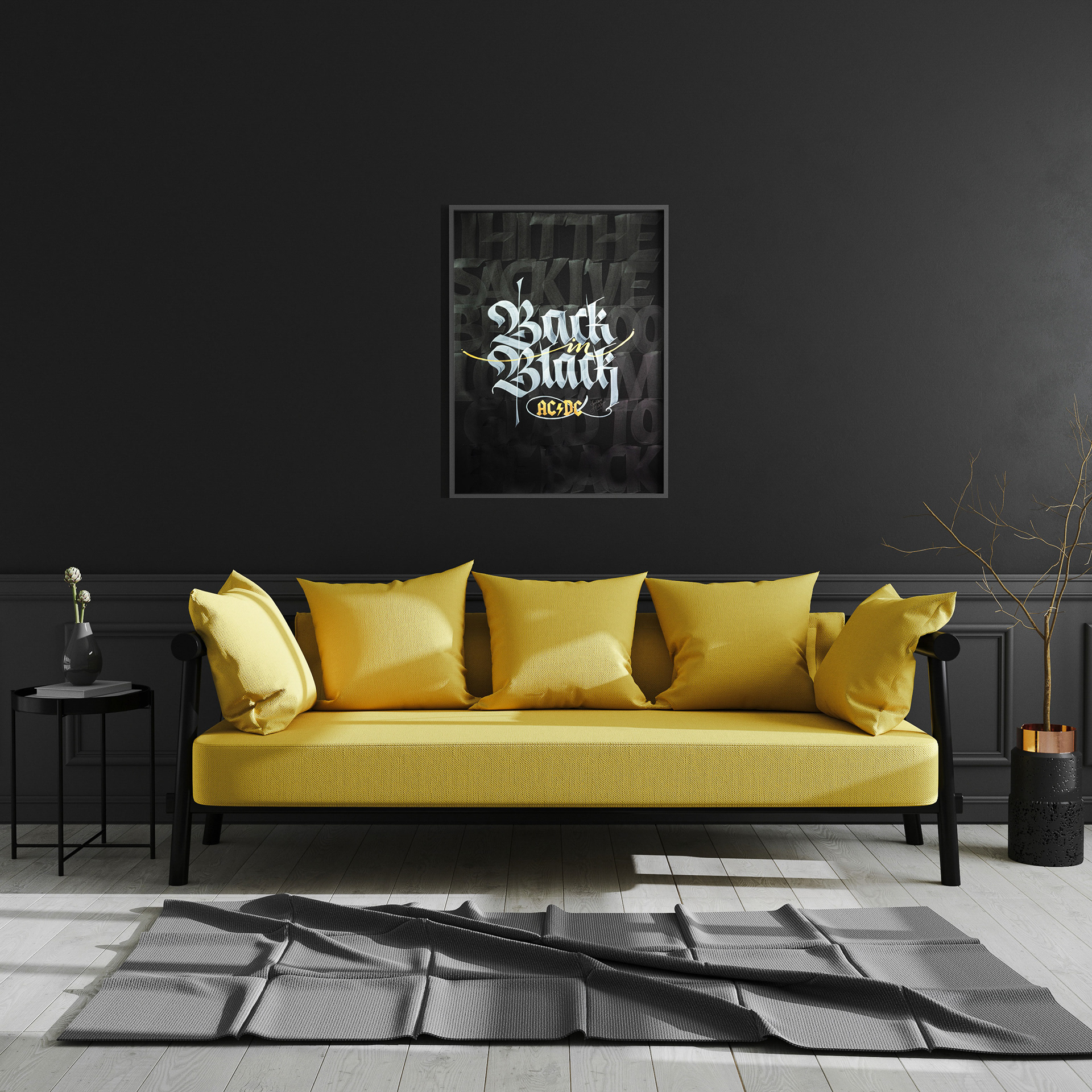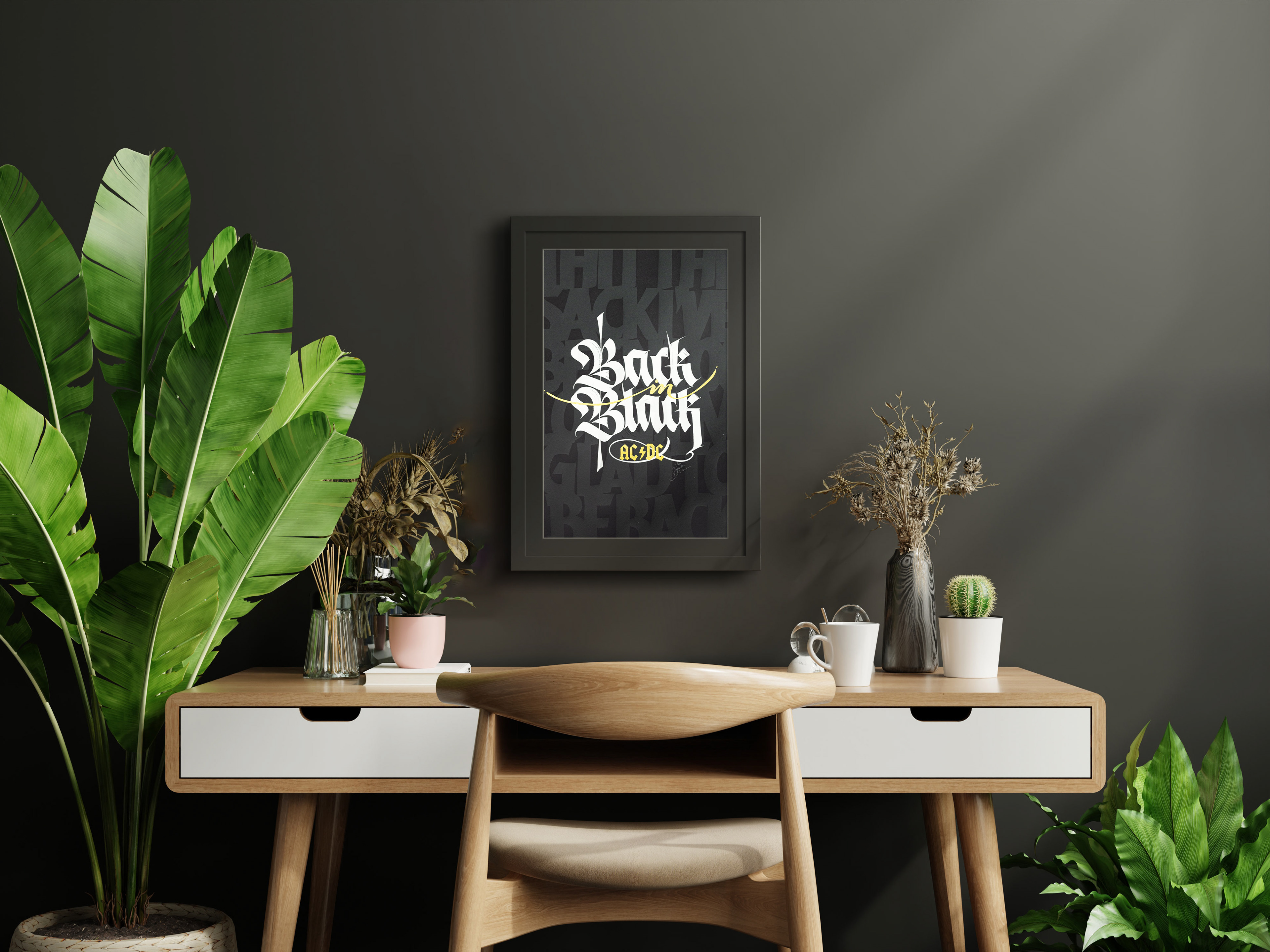 David Bowie - Rebel rebel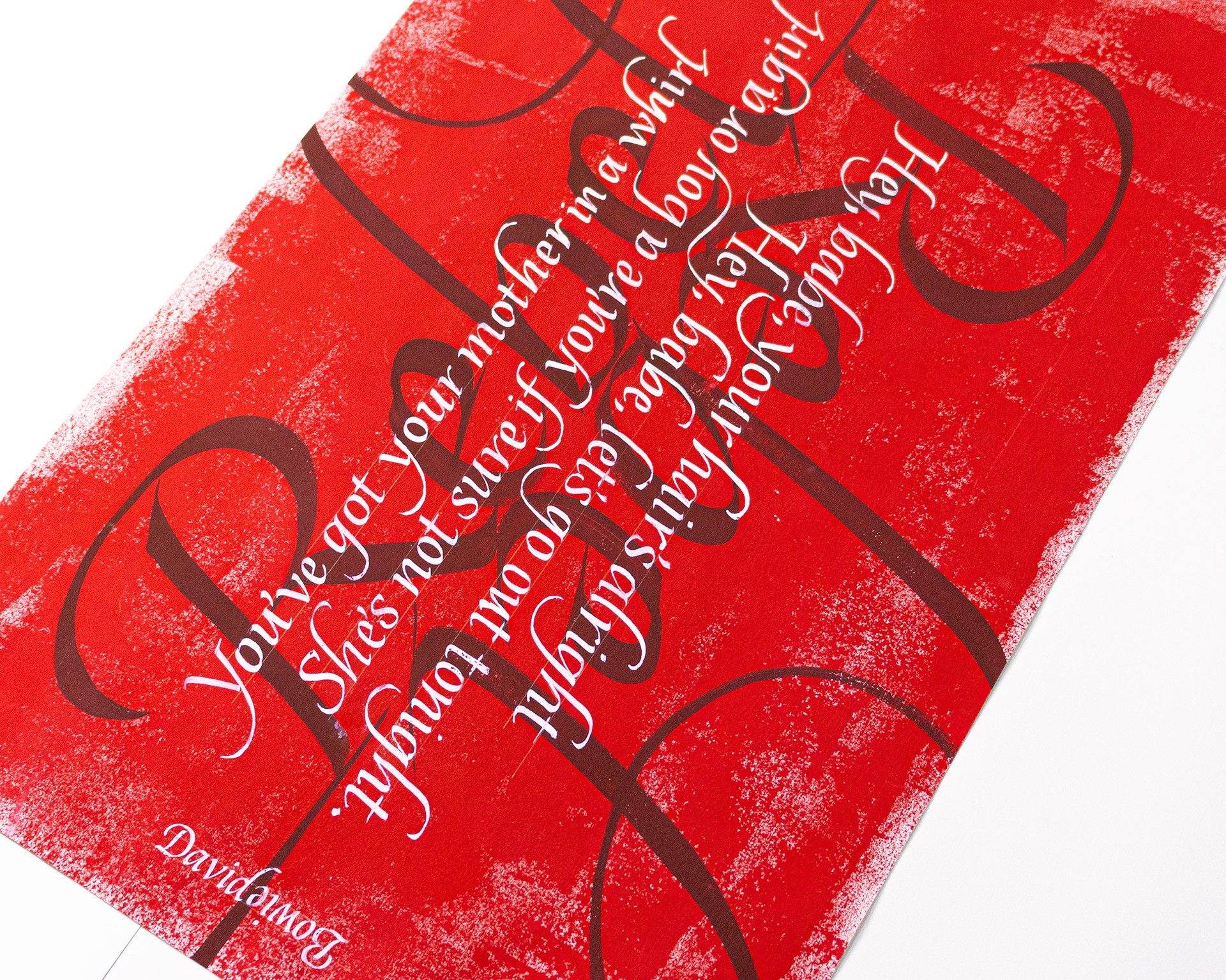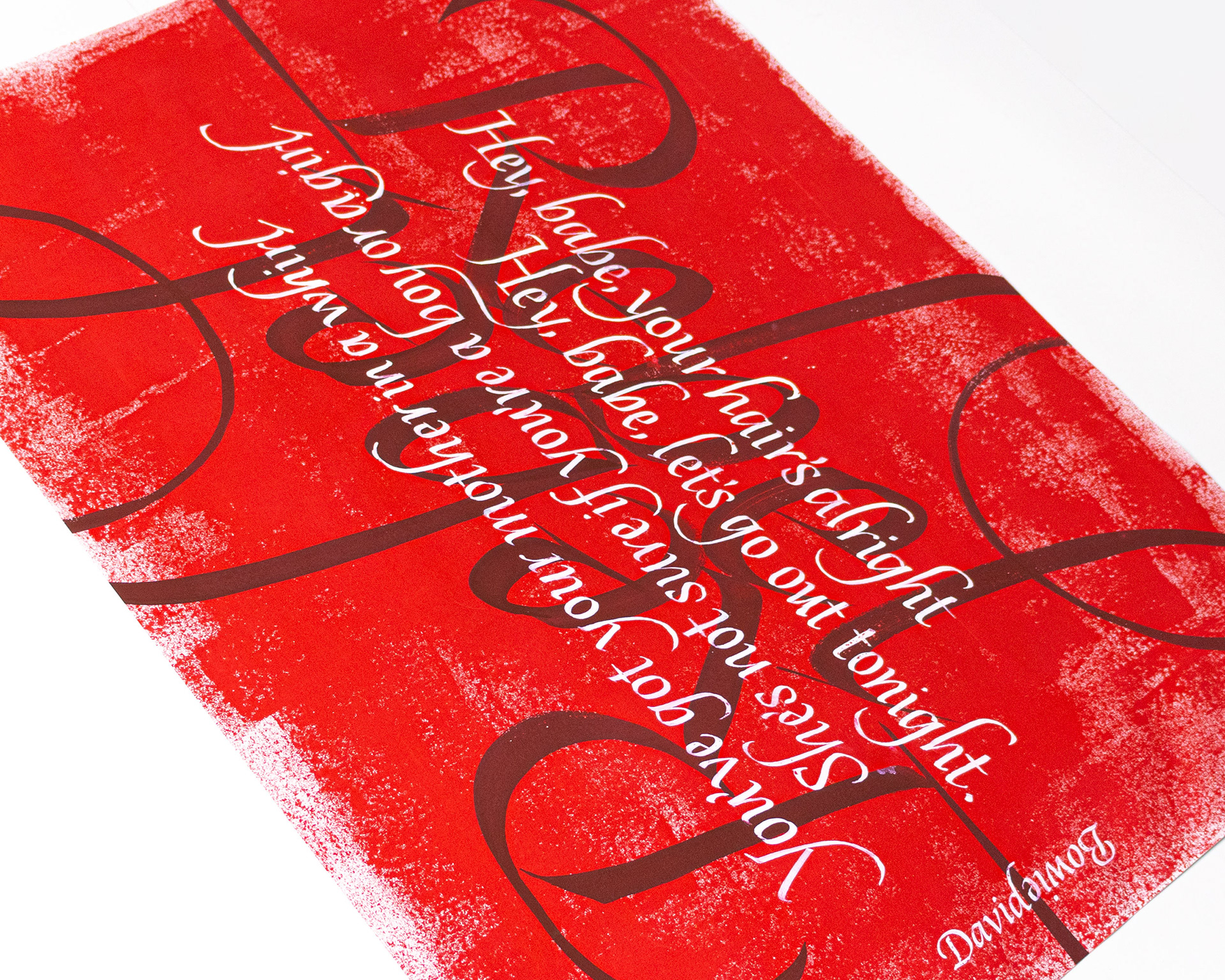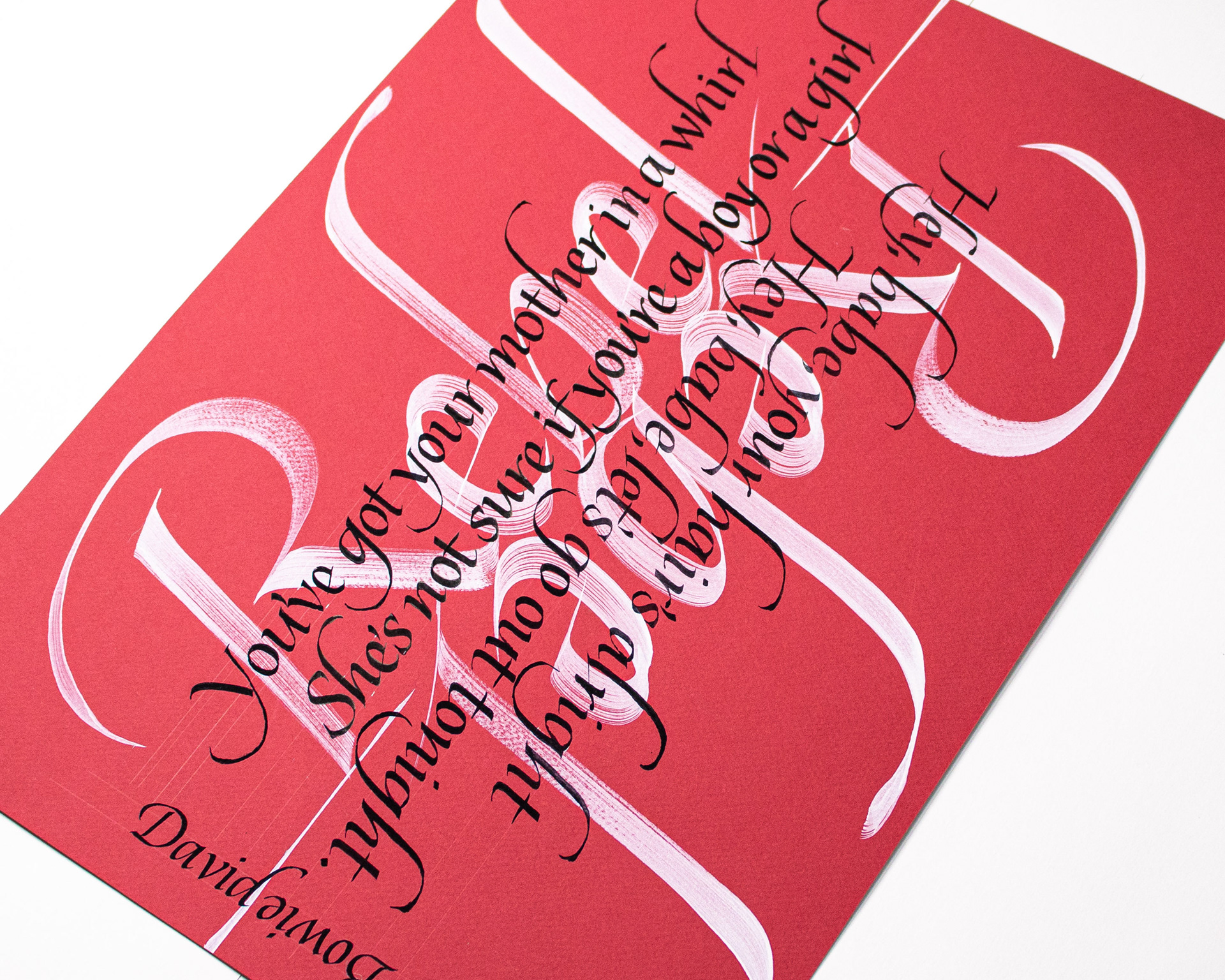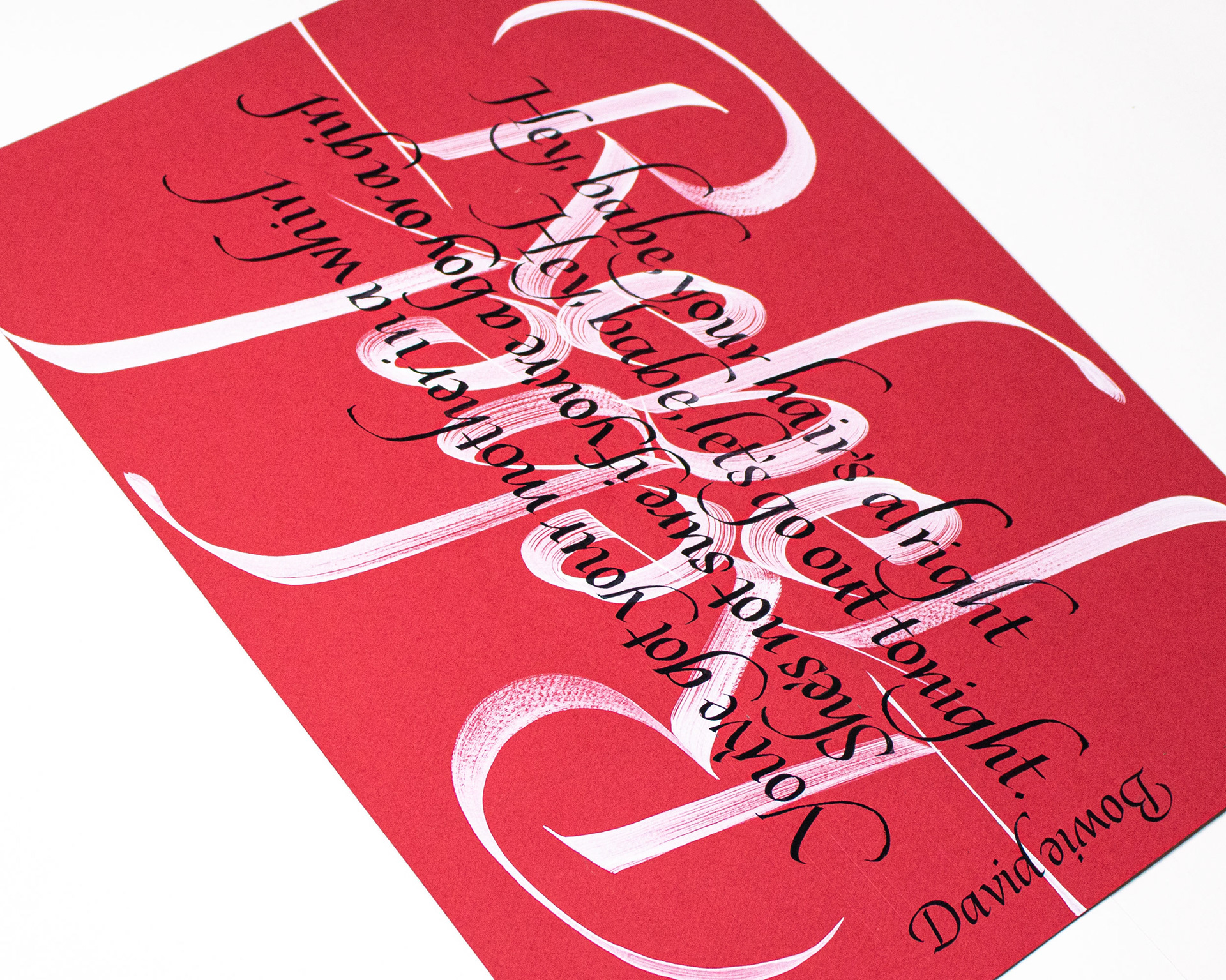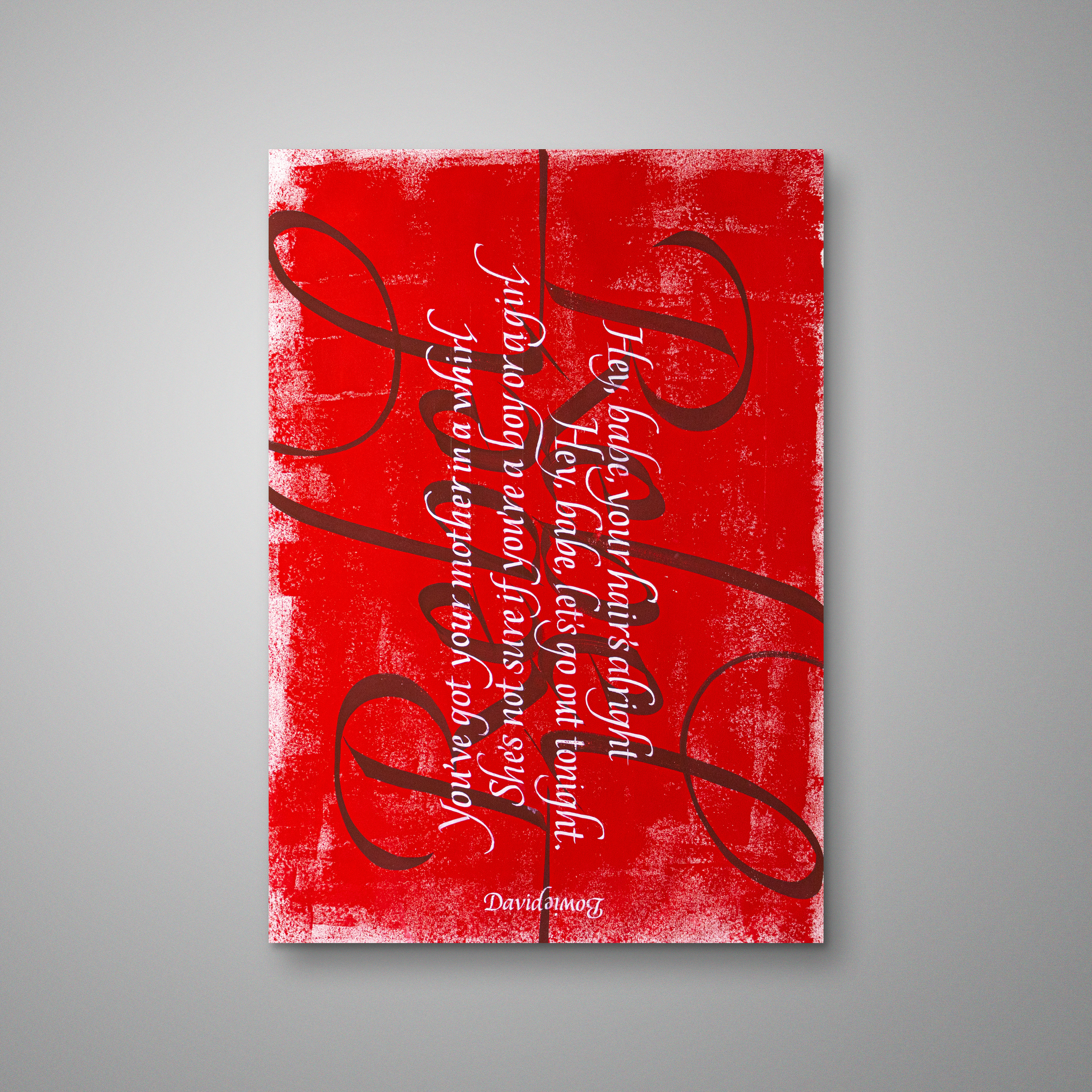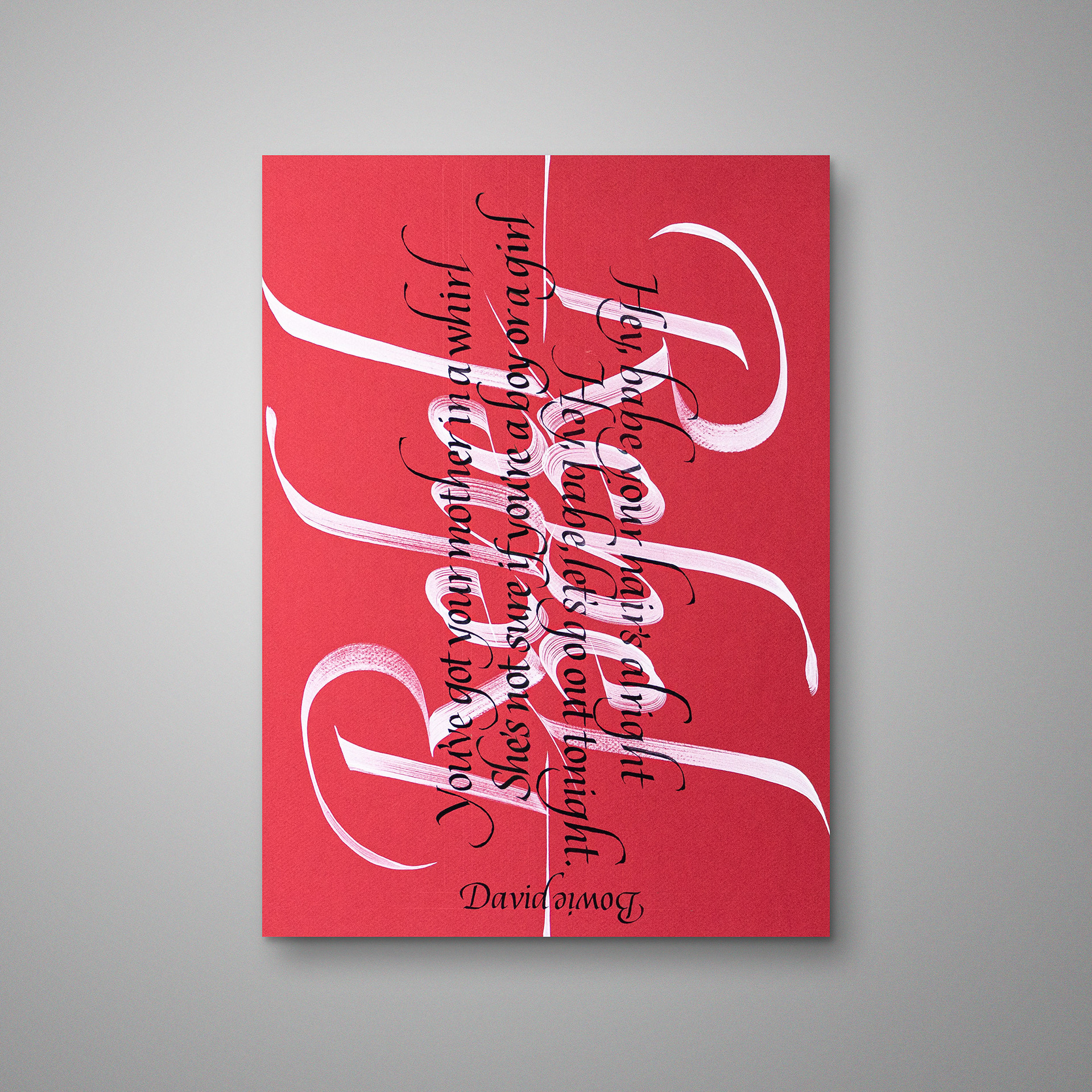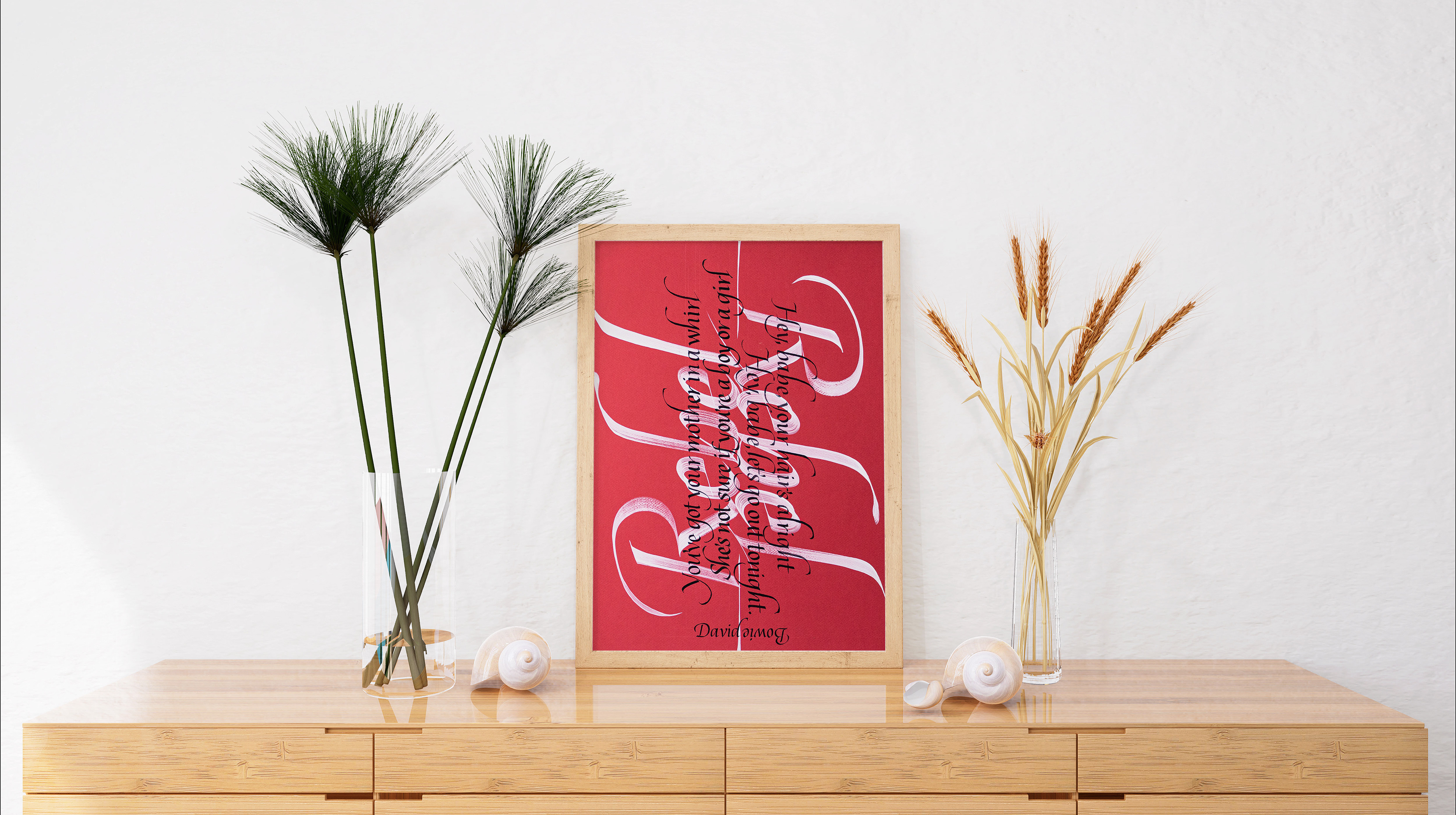 Pink Floyd - Another brick in the wall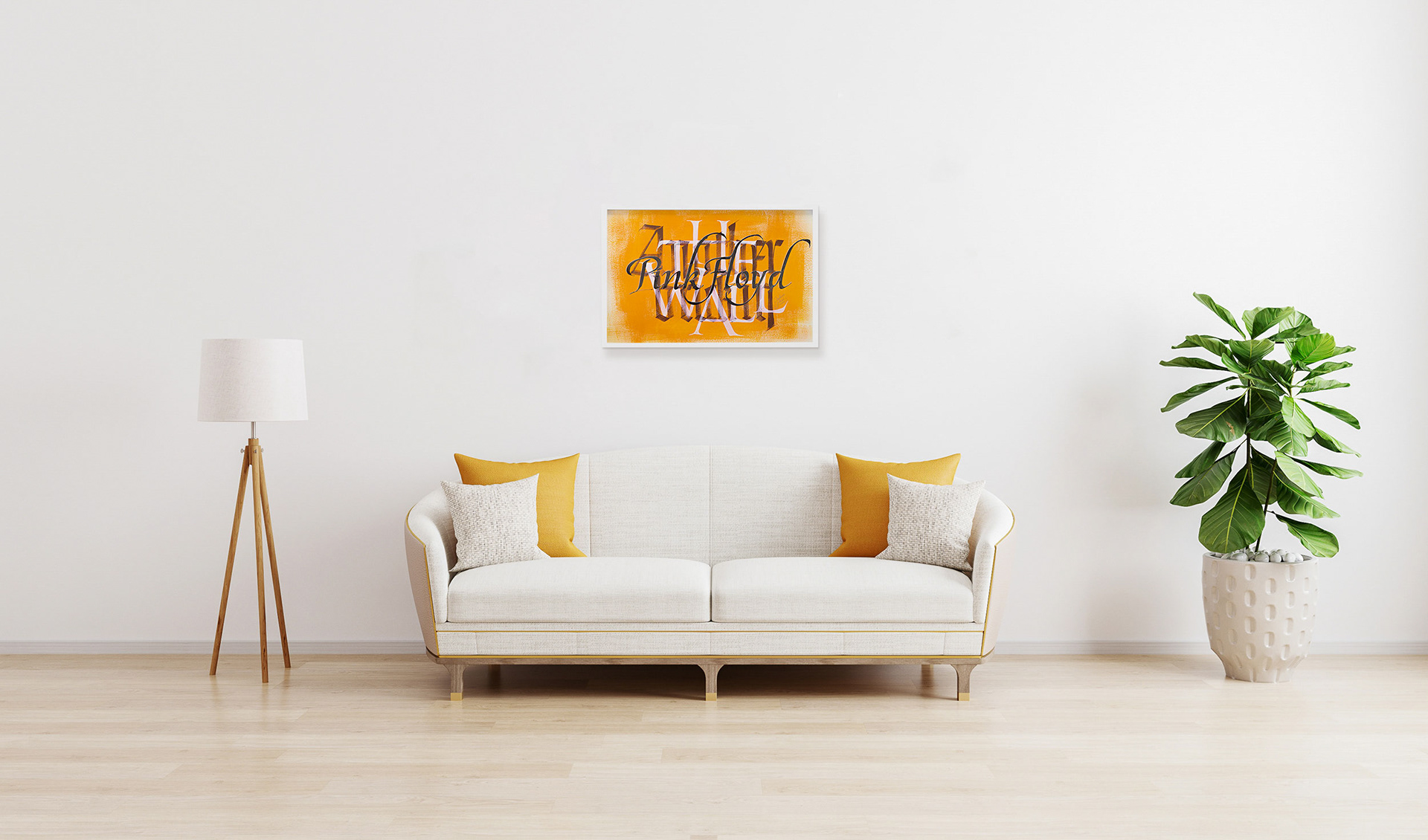 Guns N' Roses - Welcome to the jungle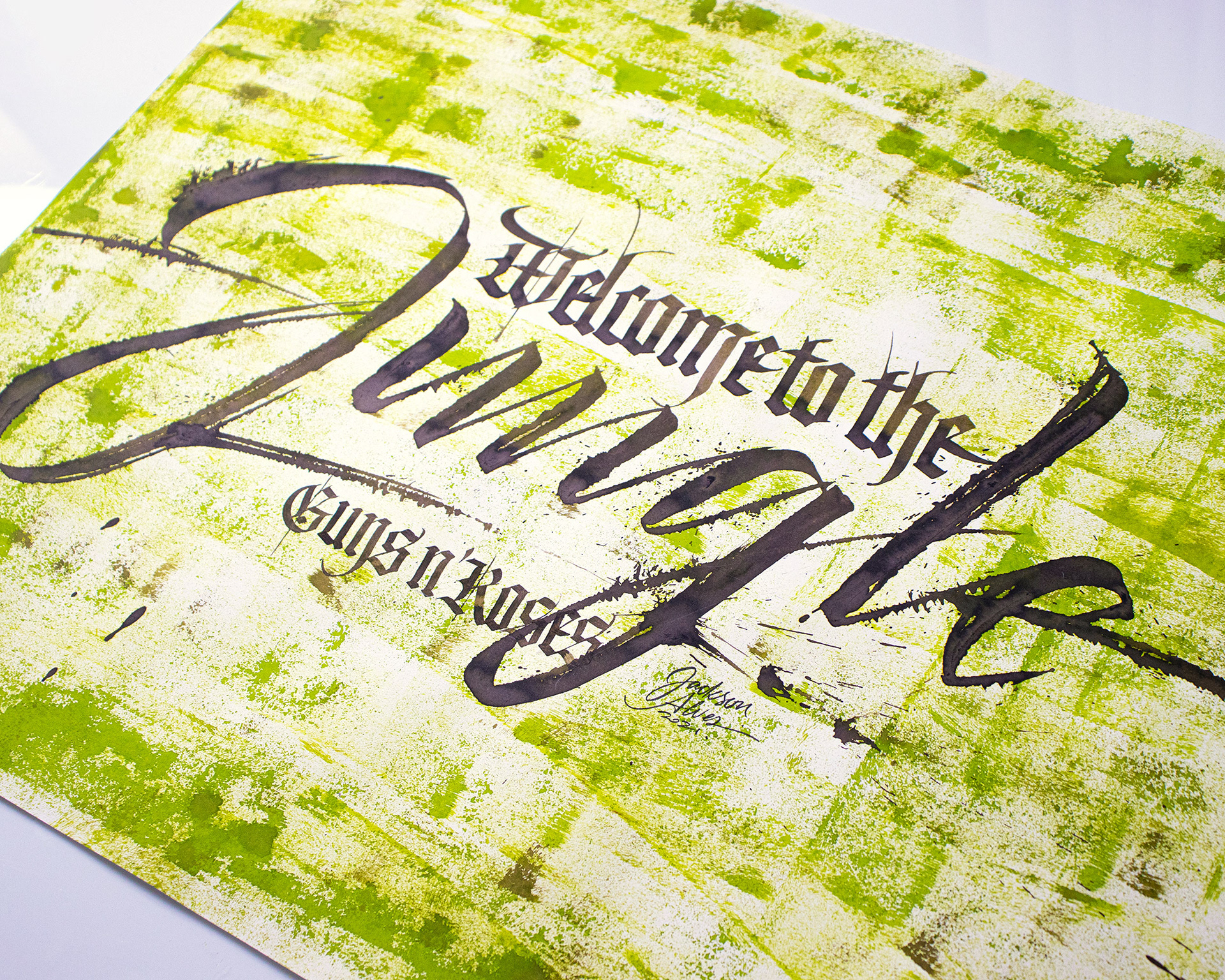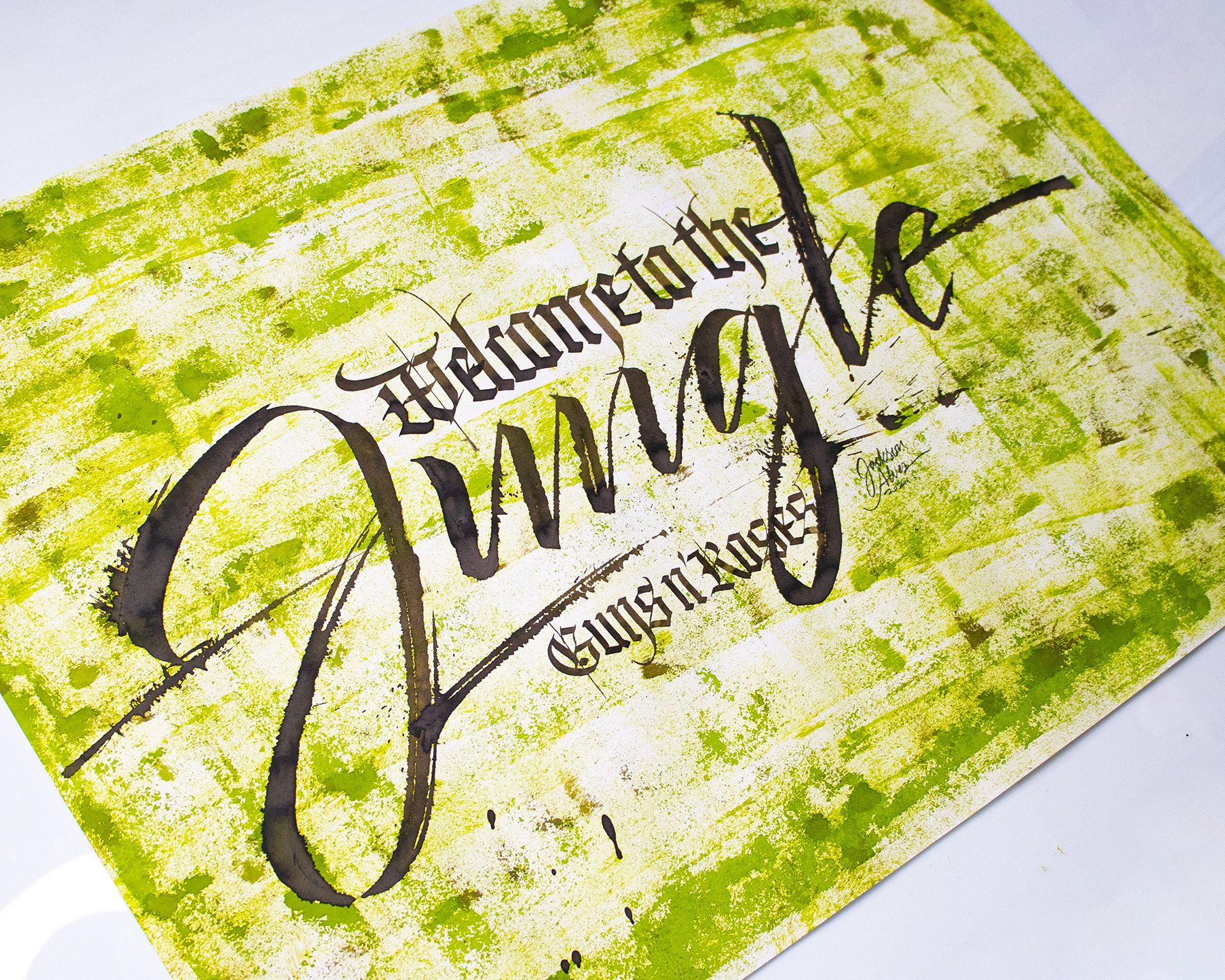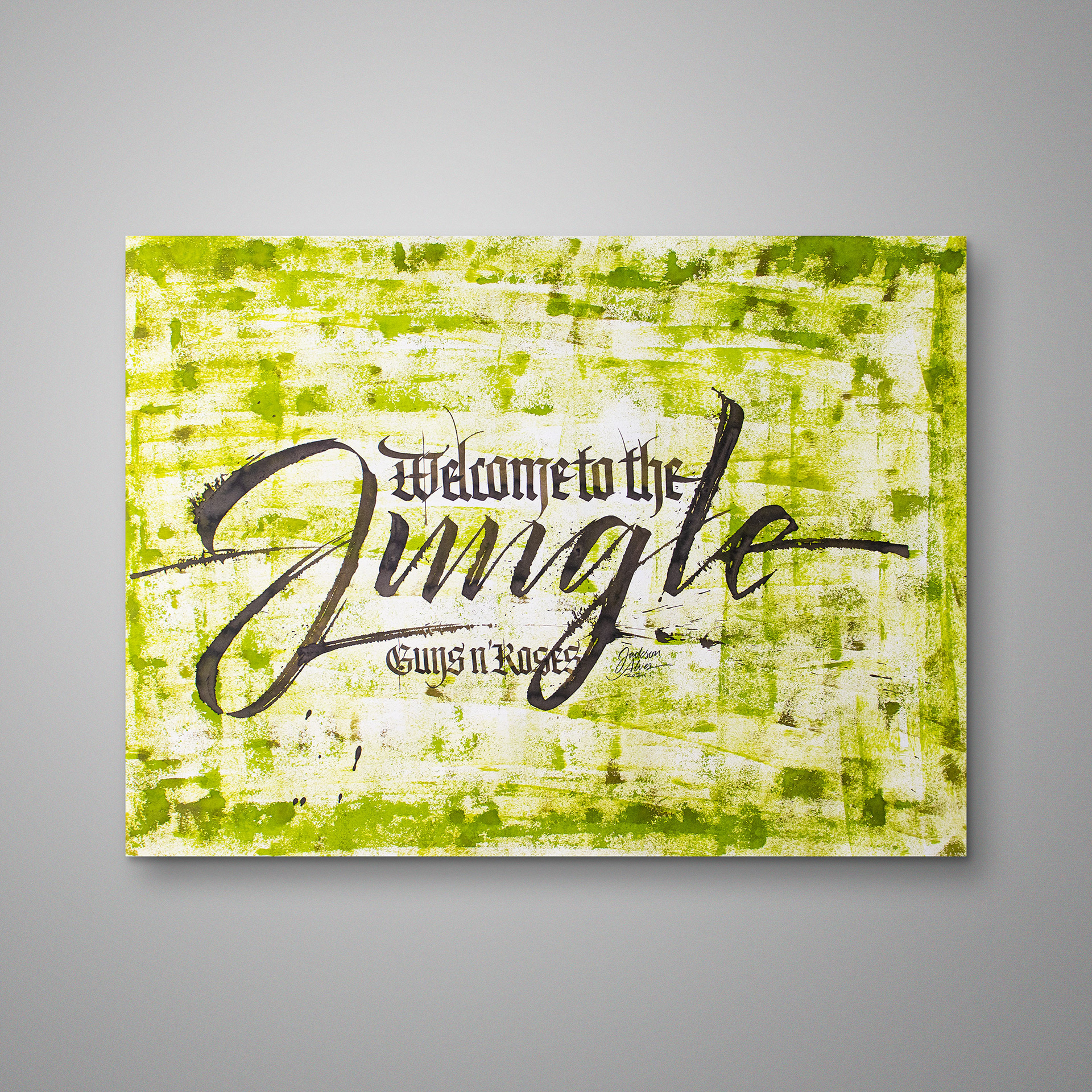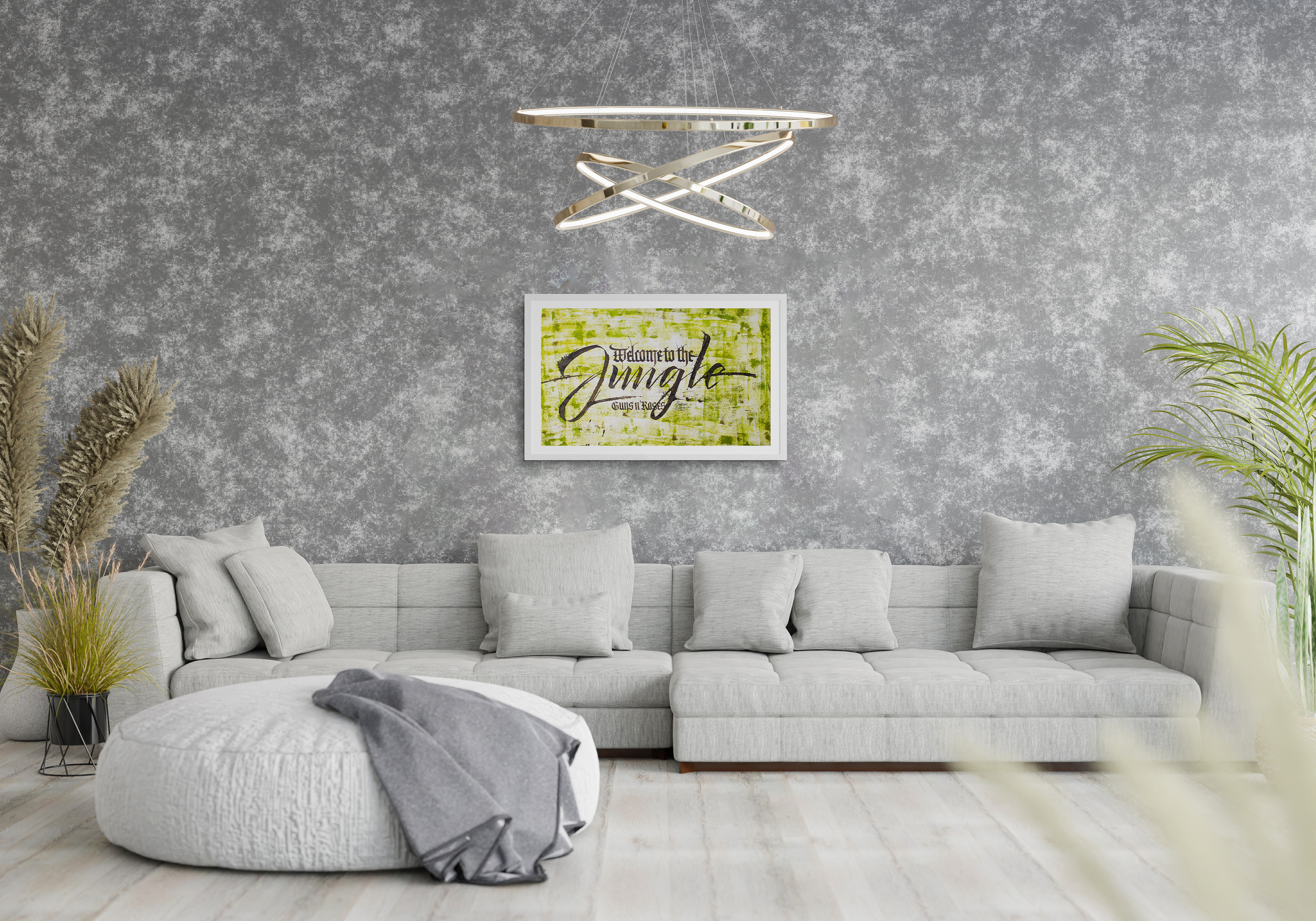 Metallica - Nothing else matters