JA Custom Types
My logo
Everybody knows how painful and hard is to create your own logo, but, we need to do it. I had a geometric logo that I used, but this one no more represented my current work, so I started to make calligraphy tests…
Some people told me that prefered italic version, but… I LOVE BLACKLETTER, and my logo shoulded have this style.
One of my ideas is change the symbol every year, but, let's see what will happen.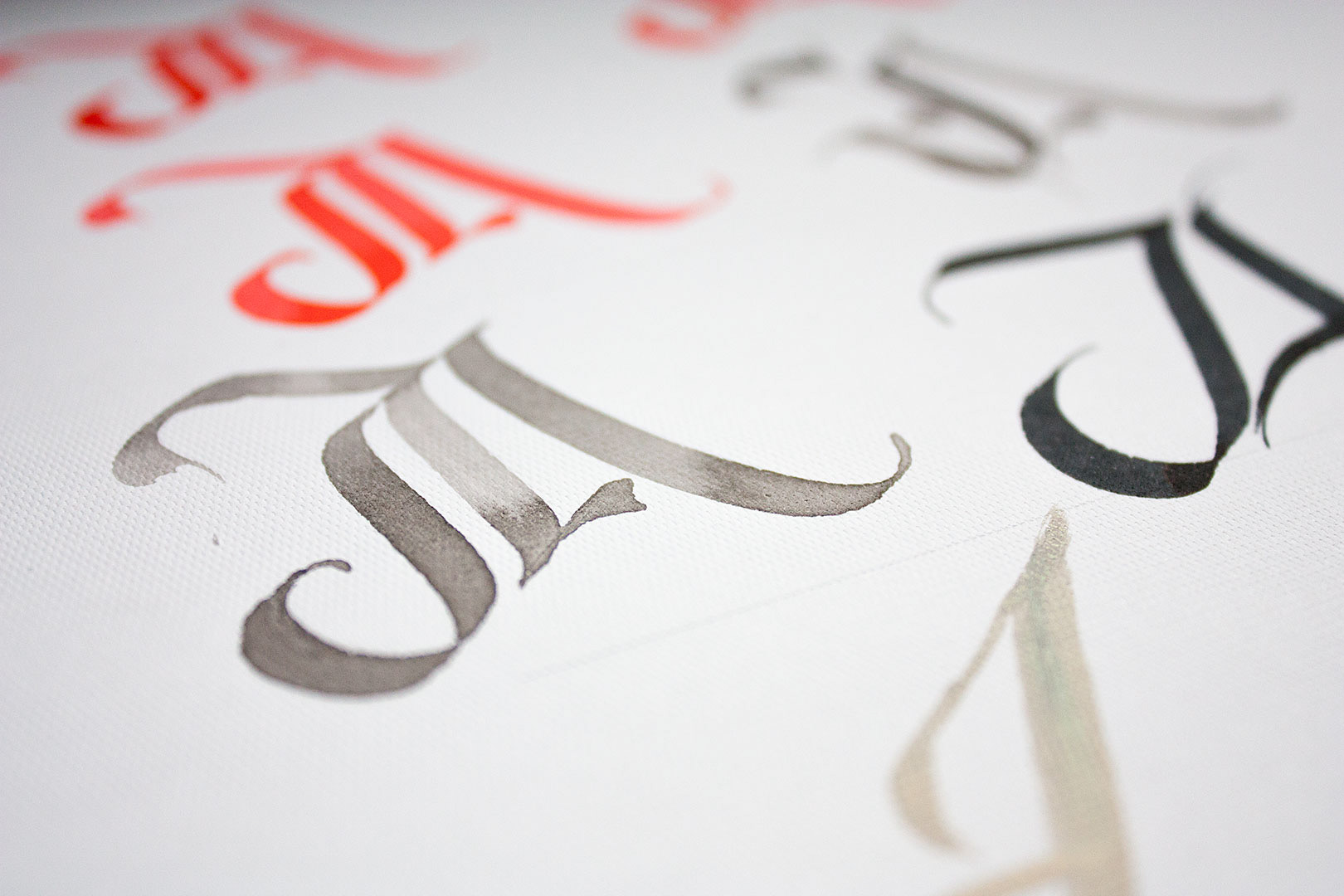 What I like of this version is the possibility of I can always write the logo, and like this, one logo never is exactly like other. But still I needed a vector version, to easy use.
I also have the possibility of use the original watercolor version, like this below.
The business card
To say the true, I almost never use business card, because I work through internet. But if I have to use a business card to work with "custom types", this one should to be really CUSTOM! I used rubber stamp to print the address and I make the logo one by one with a calligraphy pen, changing the colors.
The envelope
The same of the business card, I sending "email" instead of "mail". But some times, the clients like to receive the original calligraphy piece, ink on paper. For these moments, I made a letter seal to use with the rubber stamp and I make each enevelope, writing my logo with a calligraphy pen and puting the recipient's address manually.