The Seven Collection

TIME Pieces x Deepak Chopra
It's not a normal book cover, it's the cover of the NFT version of the bestseller "The Seven Spiritual Laws of Success" by Deepak Chopra, part of the collection created by TIME magazine with Deepak and 73 artists all over the world, to celebrate the 25th Anniversary of the book. This is my version of the book cover.
Deepak talks about the daily practice of meditation,

and for me calligraphy it's a kind of meditation

. 
Chopra also talks about energy, he says: 

"The whole universe, in its essential nature, is the movement of energy and information."




I think calligraphy is much more than the final piece, it's about the process, the final piece is only a consequence, all the process is important because the energy is all over it.




This piece represents the meditation behind the calligraphy process, and the movement of energy and information through the calligraphic brush strokes.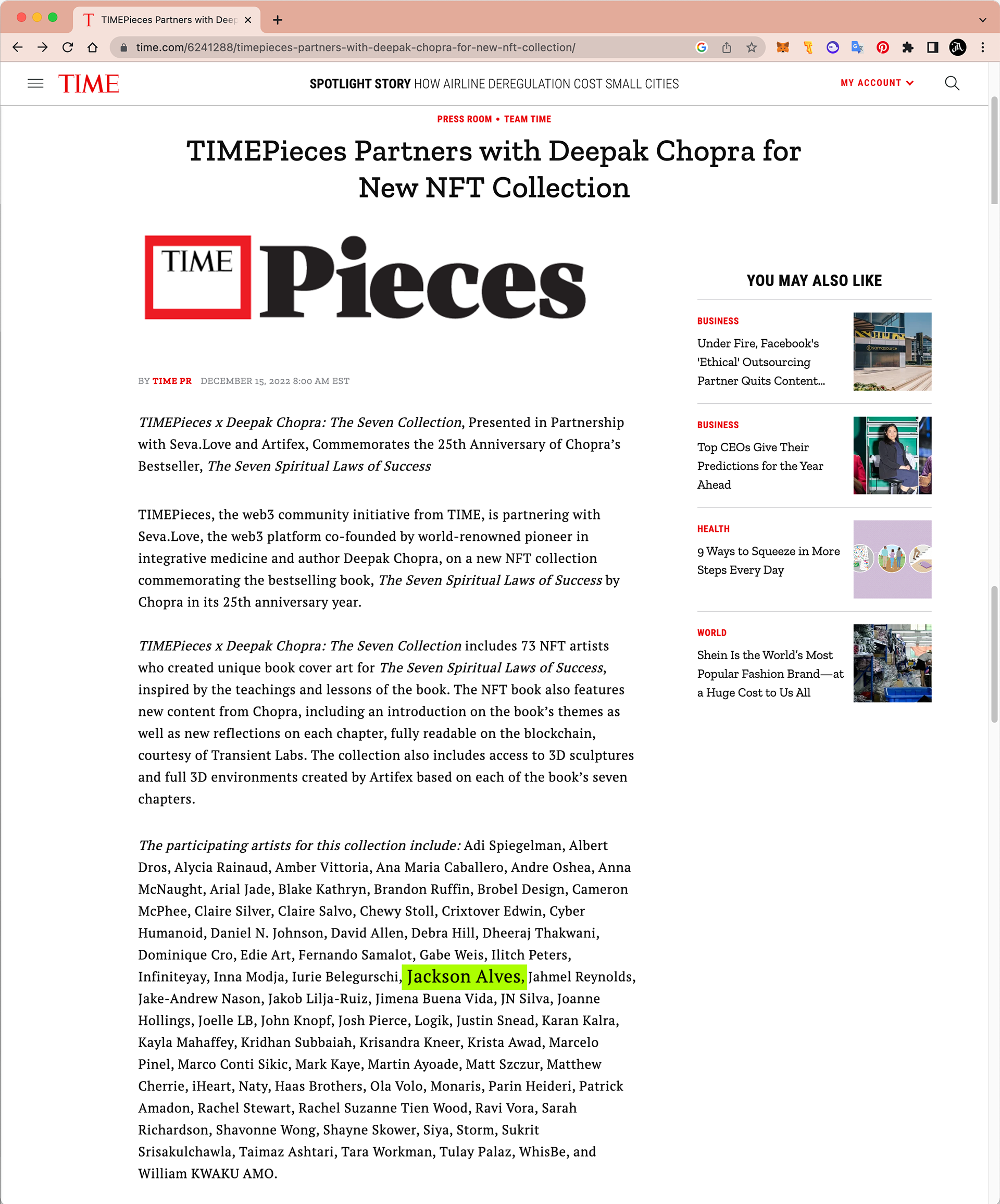 Below are the first explorations to find the perfect visual line